Take control of your content! Tired of paying for content updates for your website? Why not convert your website to WordPress? Let Savvy Design Divas design a site tailored just for you or your business! The WordPress Phenomenon: WordPress As a CMS WordPress, a state-of-the-art web publishing interface, is the most-used blogging tool in its category, but it's not just for blogging: It's also a very powerful web publishing tool or Content Management System. With WordPress, you can manage your content using an internet browser such as...
read more
Paying too much for print coupons? Feel trapped by art deadlines? Would you like the ability to offer text coupons to your clients? Savvy Design Divas can create a special form that YOU can control – a form that allows you to reward your fan base with special coupons that users can send directly to their cell phones. Check out our sample below, and then call us to set up YOUR text coupon campaign! Text this coupon to your phone: Phone Number (Important: DO NOT ENTER DASHES OR PERIODS - Numbers only) Select your Carrier AT&TCe
read more
Image is Everything! When it comes to marketing your business, image is everything! Your logo, business cards, advertising brochures, and product catalogs carry your image to your clients, so it's critical for this image to be clean, professional, graphically appealing and consistent across a variety of mediums. Savvy Design Divas specialize in design solutions which creatively integrate all aspects of visual communication to provide comprehensive solutions for our clients.  Contact us today for more information on how we can help you with...
read more
Mobile Sites for Smartphones: Do you know how many people now access the web on a device other than a computer? Millions of web searches are performed every single day on smartphones and tablet devices – yet many websites simply are not optimized for viewing on anything other than a standard computer screen. Don't lose your audience by not having your site optimized for web viewing on smaller screen devices – instead, let Savvy Design Divas ensure your customers have your business site on the go. Our mobile site development...
read more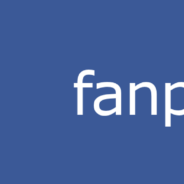 "Why use social sites like Facebook or Blogs to promote my business?" The answer is simple:  Social Media has the built in advantage of sharing.  Thanks to their inherent viral features, social media sites allow users to instantly spread the word about YOUR business.  Savvy merchants can leverage these features to not only promote their business, but to create viral campaigns – campaigns that are inexpensive, green (no paper required), and quickly published. Why does your business need a Facebook Fan Page? Facebook Fan Pages are...
read more
Text Messaging for your business… Leverage SMS (text messaging) to interact with your customers! SMS can be used to promote a new product, service, event or to reward your customers with coupons and discounts. Just a few possibilities: Church groups can use SMS to update their congregation about events Schools can use SMS to update parents on important events, school closings, etc. Realtors can use SMS to quickly send pricing, specs to prospective buyers Merchants can use SMS to promote events or send mobile coupons to their...
read more
Hi. We design stuff. Savvy Design Divas is a unique and creative design firm with years of experience working with small businesses to large-sized corporations.  We specialize in communicating your product or service via websites and print collateral. We offer a range of services from web site design and content management to logo, brochure and catalog design, including blah balh: WordPress Web Sites Facebook Fan Pages Mobile Microsites SMS Services Graphics Contact Us for a sharp and profesional image solution that will make you stand out...
read more